Careers
We are a like-minded team of driven, creative, and talented people with a central HQ in London. We are focused on creating impact through music, culture and space by creating things people genuinely care about, want to experience, and share.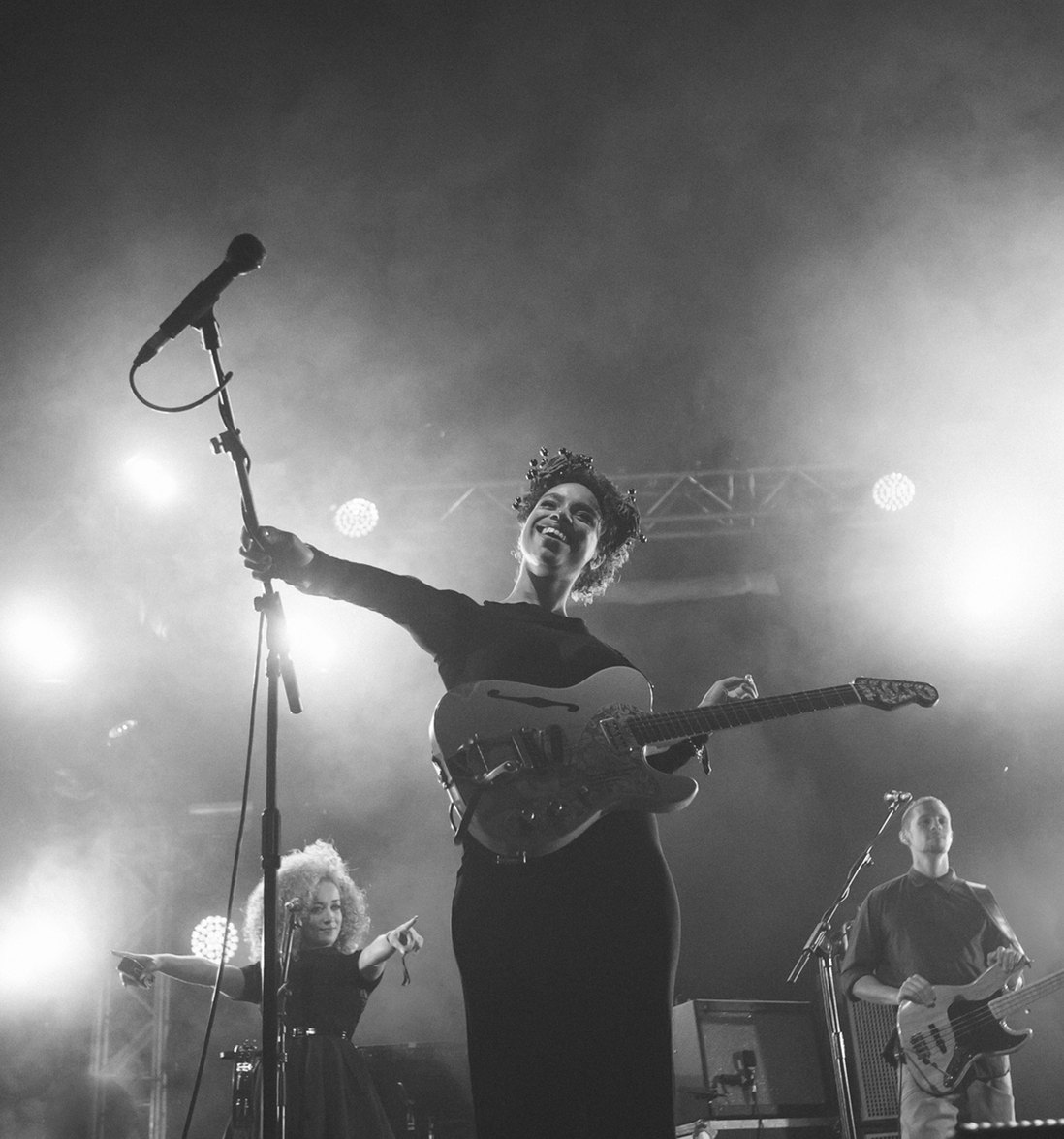 OUR BUSINESSES
Broadwick is made up of four core divisions, Live, Spaces, Development and Partnerships along with a portfolio of individual entertainment and venue brands.
OUR BUSINESSES
Broadwick
Broadwick Spaces
Broadwick Live
Broadwick Partnerships
Broadwick Development
A FEW OF OUR BRANDS
Printworks London
Field Day Festival
Spaces & Stories
Exhibition London
Depot Mayfield
Drumsheds London
Magazine London
Landing Forty Two
38 Grosvenor Square
The Hydra
VALUES
The DNA of Broadwick is built through our pillars of Music, Culture and Space and through five core values which run through everything we do.
Impact through music, culture and space.
The Power of Live

Embracing the full spectrum of reality, experiencing LIVE is fully immersive in body and mind. By bringing bold and brave ideas to life, we inspire and connect people, and create memories that will last a lifetime.

The Entrepreneurial Spirit

Broadwick is an agile decentralised business that encourages creative thinking. We stimulate initiative by entrusting our team. Our entrepreneurial spirit encourages risk-taking and perseverance and fosters a spirit that continually scans and searches for new opportunities. It requires pragmatic thinking and an ability to motivate teams, leading them to achieve ambitious objectives.

Evolution through Curiosity

Our projects, brands and venues develop through constant evolution. We cultivate a curiosity to learn continually from people, cultures and worldviews, and apply our experiences to the business to help us grow.

Partnership & Collaboration

Our business is founded on partnership. We believe collaboration breeds innovation which enables our brands, businesses and people to continually improve, develop and evolve. By working with creative partners and choosing often unexpected pathways, we create the most impact and push ourselves to heights that were otherwise unattainable.

Integrity and Authenticity

We operate with the highest degree of integrity and uphold values of respect and inclusivity. We do not cut corners or burn bridges; we find creative and ethical ways to deal with challenging situations. We embrace expectations and are grown up enough to give and take tough feedback with humility and an open mind. More than anything we value authenticity, positive energy and fact-based optimism.
TEAMS
The execution of our future aspirations rely on highly motivated and dedicated entrepreneurial teams who bring everything to life in a completely unique way.
CORE TEAMS
Group Business Operations

Broadwick is made up of four core divisions, Live, Spaces, Development and Partnerships along with a portfolio of individual entertainment and venue brands that all rely on a central team that ensure that our people have everything they need to create the impact that truly reflects our culture. From the office manager to the legal council to the finance and people departments the group business operations ensures our network of officers runs smoothly and efficiently so we can all fulfil the individual team and company objectives.

Broadwick Development

Broadwick Development believe narrative driven brands have the power to transform neighbourhoods, cities and individual lives. Our primary objective is to provide the basis for human connection through experiences that stick with people on an emotional level. Through a diverse range of talents, the team is committed to developing the most forward-thinking and inspiring entertainment spaces, hospitality destinations, brands and IP anywhere in the world.

Broadwick Live

Broadwick Live is passionate about creating entertainment experiences that transport guests from their everyday lives, through unparalleled line-ups and forward-thinking production and venue creativity. The team curate, programme, book, market, promote, produce and deliver a hundreds of events and sell thousands of tickets each year.

Our work aims to be completely human centric. We treat every event like a piece of theatre by merging creativity, visually stunning architecture and spatial design, first rate technical production, and sound, lighting and programming that not only creates impact but provokes the imagination, targets the senses and sticks with people on an emotional level.

Broadwick Partnerships

Broadwick Partnerships believe in the power of radical partnership. We aim to harness the strength, diversity and expertise of those we work with to create something amazing — and ultimately, more powerful than what we could do alone. The team is focussed on creating strategic partnerships with some of the world's most exciting brands, companies and people.

Broadwick Spaces

Broadwick Spaces is focused on evolving the world of venue and entertainment space, through a more fluid and flexible approach. We work with everyone, from global product launches to awards dinners, and intimate weddings to company-wide conferences. And we're behind every step — responding to enquiries, ensuring our buildings run smoothly, and nurturing great relationships with our clients — to deliver events from 25 to 10,000 guests. Our teams are focused on leading the industry towards the future of venues, pushing the boundaries of our client's expectations, and helping to implement the Group's strategy to grow its portfolio of venues and events.

Data & Analytics

The Broadwick Data & Analytics team leverage data for good. Every piece of data helps us to better understand our brand and identify opportunities for innovation and growth. As a result we are able to make smarter, more informed decisions, which result in the development of better products.

Design & Creative

The Broadwick design and creative team believe in pushing boundaries through beauty and brand. The in-house team work collaboratively across Broadwick, covering creative ideation, brand management and creation, graphic design, motion design, video content, copywriting, and journalism. The team are committed to inspiring through beautiful design and creativity.

Finance

The Broadwick finance team are passionate about accuracy, beautifully presented data, and insight that drives company performance. We strive to understand the levers that impact the business the most. Our aim is to deliver best in class reporting and make sure there is enough control so the business can outperform its goals.

Marketing

The Broadwick marketing team leads best-in-class brand and marketing campaigns to audiences across our portfolio of venues and entertainment brands. The team works collaboratively with in-house design and creative teams as well as our partners to build and deliver multi-channel campaigns that drive sales and brand awareness through innovation and creativity. We're a passionate and dedicated team with strong values and a vision for the future of live events and hybrid culture spaces. We are focussed on helping the Broadwick brands to authentically build their communities.

People

The Broadwick people team knows that people are at the heart of what makes our company world-class. The team is responsible for hiring and developing diverse, talented and passionate entrepreneurial team members, to help drive our company strategy and enable us to reach our goals. Our aim is to create an inclusive, inspiring and motivating working environment where everyone can thrive and do what they do best, to bring the Broadwick vision to life.

Spaces & Stories

Spaces & Stories is an online platform that provides quality spaces and locations for culture, brands and events. Launched in Q4, 2022 Spaces & Stories aims to become the world's most respected and trusted space and location portals.

Innovation & Growth

The function focuses on developing innovative concepts and business models and driving growth without the distractions, demands and expectations of everyday operations, breaking down cultural and organisational obstacles. It leads new projects and ventures that require collaborative working and investment with internal or external partners – be that internal businesses, divisions, other companies, new start-ups, and specialists – and may even lead to a new business. It ensures the group has the conditions, systems, processes and capabilities that support and enable innovation and growth in the first place.
vacancies
We all have a responsibility to live up to our potential. We aim to create an environment where everyone can live up to that — personally, professionally and for the business.
CONNECTION.
INSPIRATION. IMPACT

Diversity
We celebrate diversity and the insight, experience, and knowledge that people's backgrounds bring. Not only to our work, venues and spaces, events and entertainment platforms, but to the country as a whole.